march 24, 2018 by zach andrews
kineticards are affordable, visually-happenin' greeting cards with many secrets. a sloth swinging on a tree tells us exactly what we need to hear. a friendly lion shows us just how strong his love is. a pretty avocado wishes you a great birthday. they're colorful and creative prints, but each illustration — the lion, mr. sloth, señorita avo — is more than a hasty, two dimensional gesture. they move. they sing. these colorful state-of-the-art cards capture a multi-dimensional feeling that most paper cards could only dream to convey. one half of kineticards' secret is augmented reality (AR).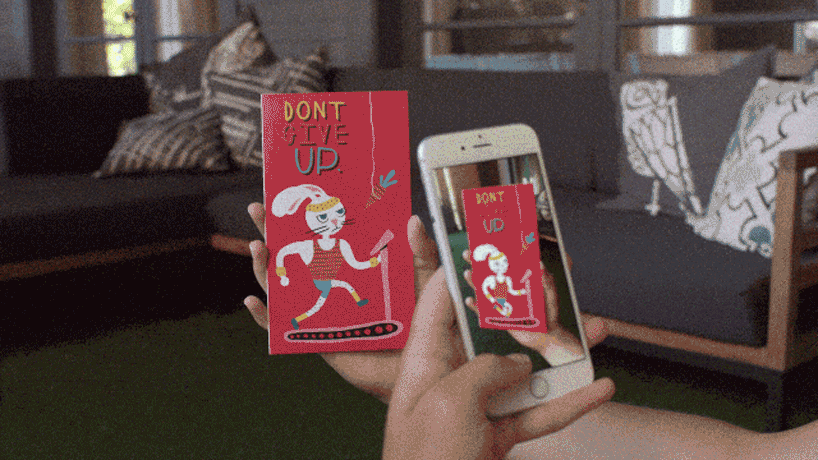 all images courtesy of kineticards
from baby gender reveals — oh baby! — to boozy bridesmaid proposals, kineticards hold secret messages that move, groove, fizz and exude happiness. but AR is only half of the secret to kineticards' successful designs. every drop of champagne satisfyingly lands in its animated glass. the little lion's love for you is so strong, it breaks the scale. the birds really chirp. ms. avo actually whistles. every color is cohesive and every letter bounces just right. these seamless, micro details are what make stories, true stories — and what turn a kind gesture into a lasting smile. kineticards owes its success, simply, to the level of care that was put into animating the details.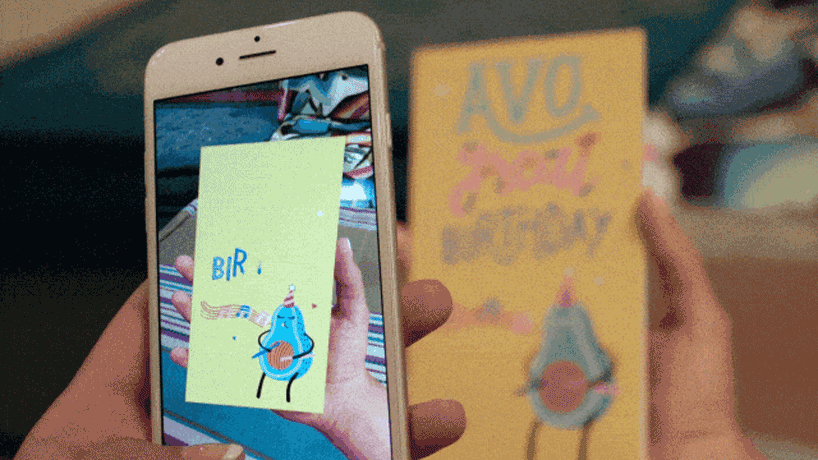 to share these infectious details with others, buy a card ($5.95), download the kineticards app, follow the 1, 2, 3 directions and point your device at the printed card's surface; it's as seamless as modern tech allows. kineticards creative director, chrissy eckman, invites customers to reach-out about custom cards, and invites artists to contact kineticards about funky, augmented collaborations. follow all of this AR goodness on instagram: @kineticards.